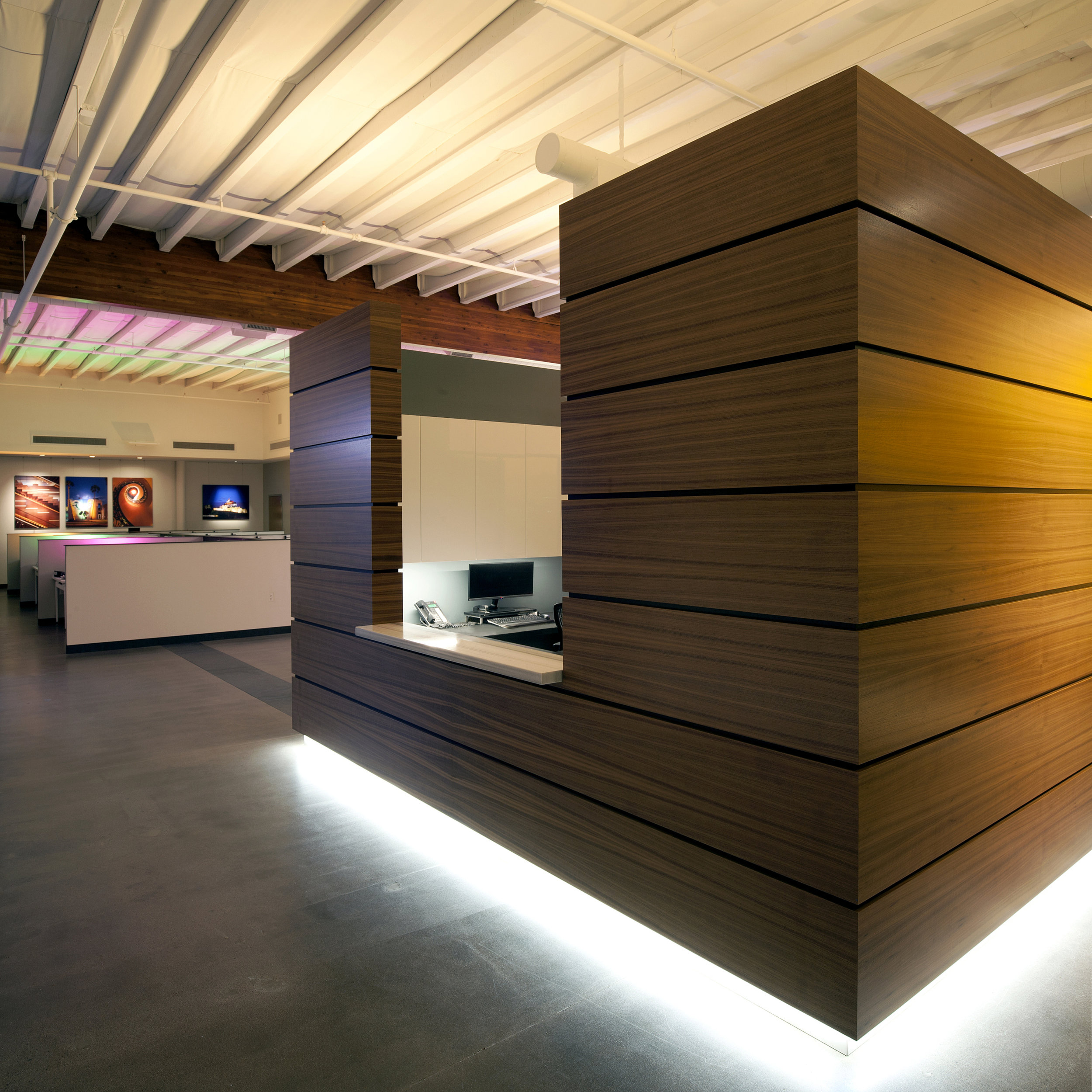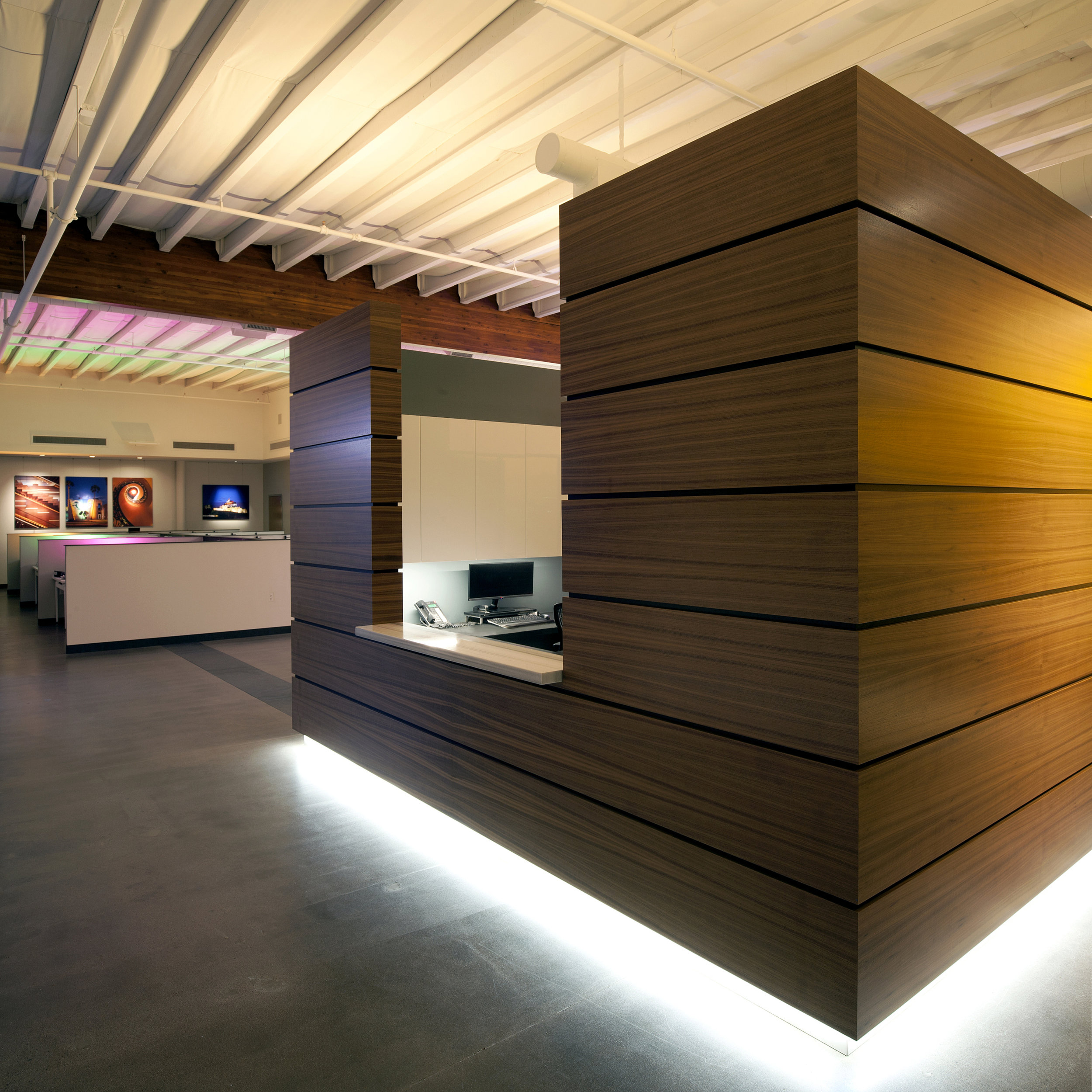 CREATIVE DESIGNS IN LIGHTING | PHOENIX, AZ | 3865 SF
The main objective for this award-winning project was to create a blank canvas for this lighting design firm. Free from visual distraction, the design allows the lighting effects to be the focus. The open volume, clean forms, and simple palette of materials create dramatic impact with maximum flexibility.
The design goal was to reflect the unique evolution of the client's career in lighting design, from theatrical and stage lighting through his more current architectural projects. Through this combination, the office acts to inspire architects, as well as their commercial and residential clients. Classically clean, modernist architectural elements are complimented by softer, more dramatic touches to create a balance through unexpected combinations, while setting the stage for the creative process.
Responsibilities included architectural design and detailing including millwork and stone applications, material selections, drapery and chandelier selection/application/placement, furniture selection and placement, placement of client's artwork collection.