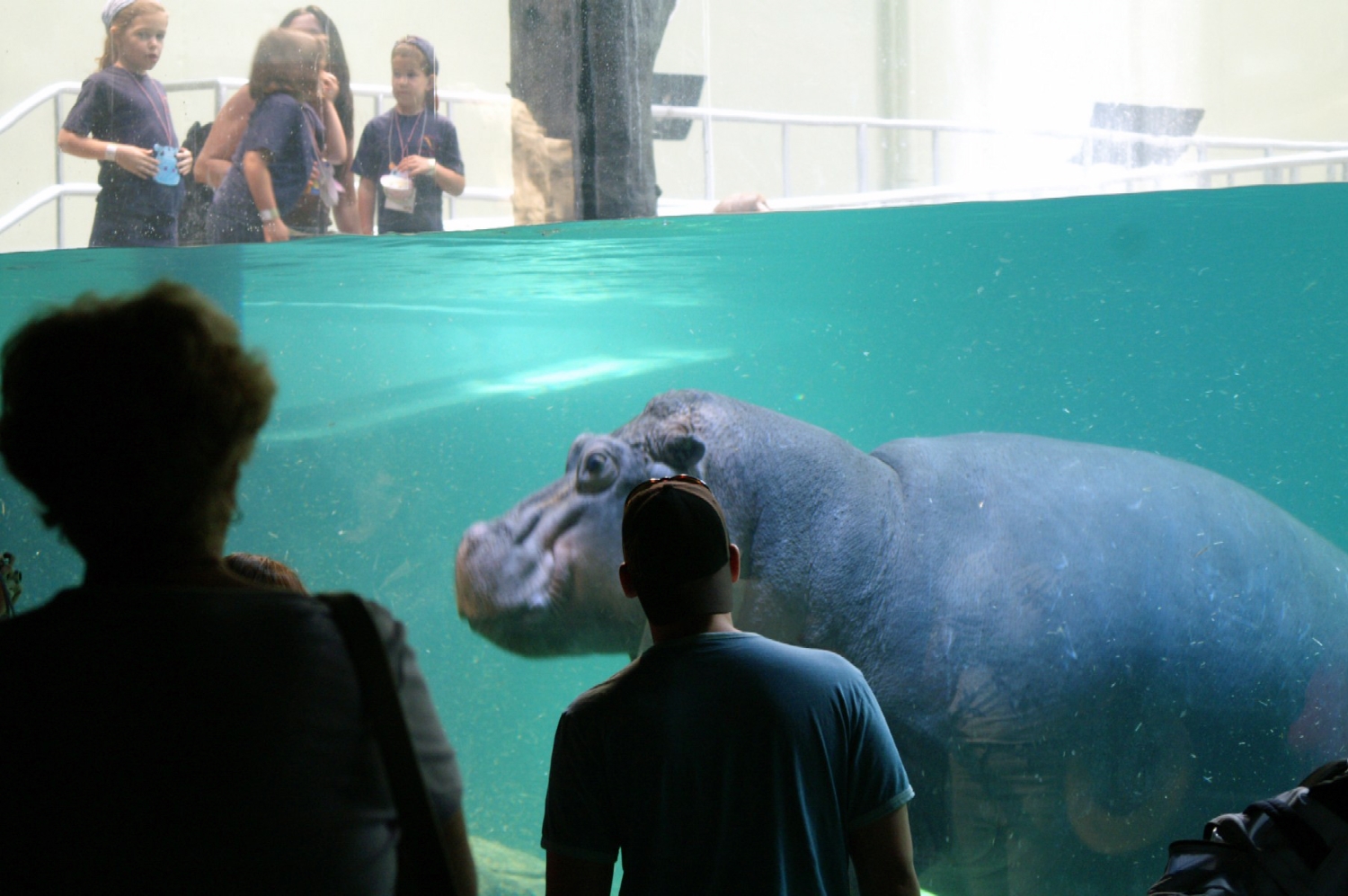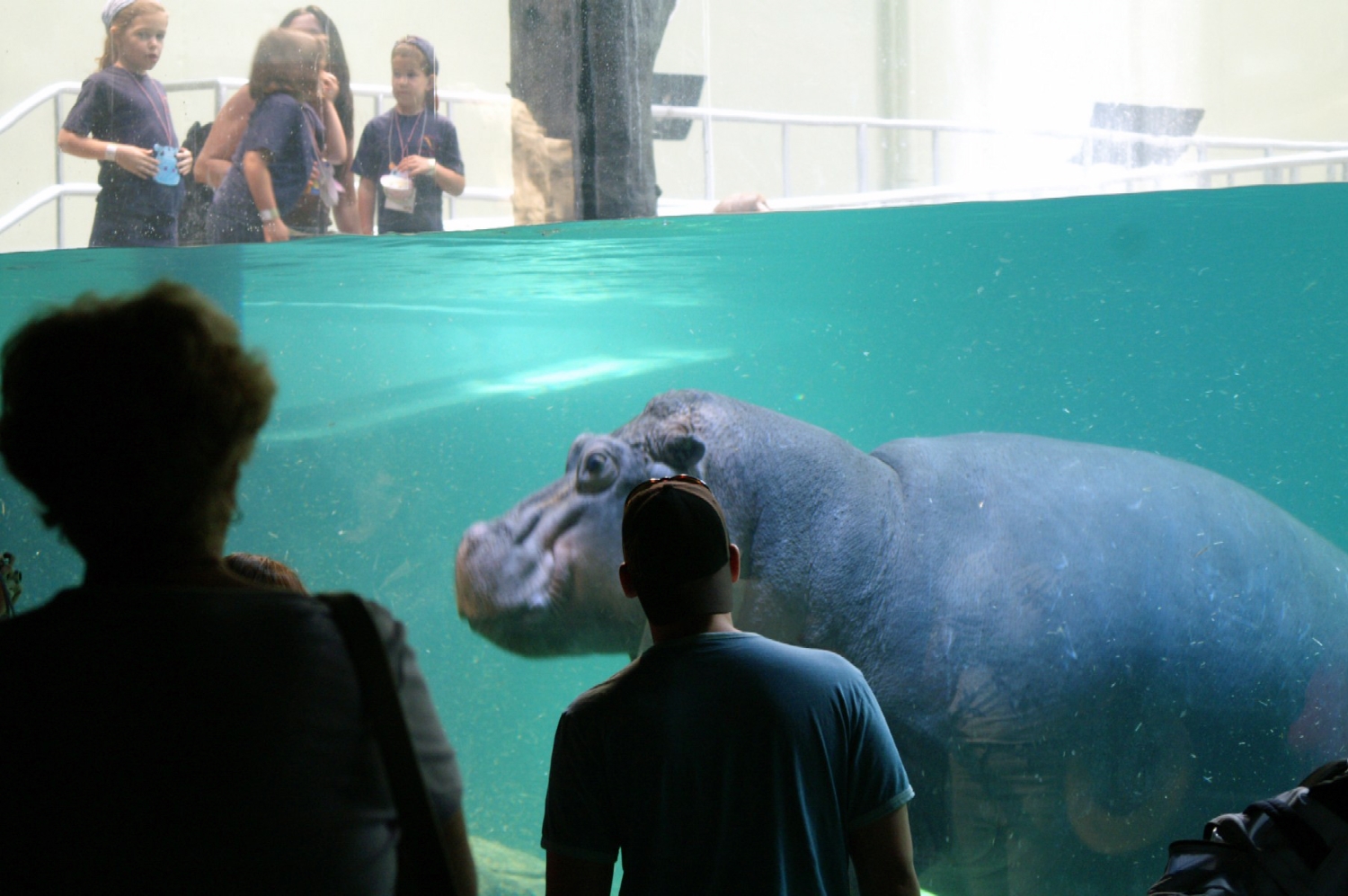 NEW JERSEY STATE AQUARIUM | CAMDEN, NJ
This project is an expansion of the existing New Jersey Aquarium renovating portions of the existing aquarium building and constructing new exhibit additions. DA is providing Interior Architecture and coordination services for this project. This includes coordinating the design and the theme work development, and providing concept and schematic designs of the aquarium for both interior and exterior. This addition will include pedestrian bridge connections, a hippo exhibit, and multiple levels of viewing experience.
Deutsch designed a new major freshwater African River habitat exhibit featuring underwater, and above water, viewing opportunities of Nile River hippos, birds and crocodiles along with colorful multi-species fish living together in a naturally lit habitat. The Shark Realm is experienced several times by viewers through numerous viewing structures including a long viewing tunnel. This and other aspects of the exhibit actually allows guests to feel as if they are snorkeling through the water shared by the sharks.